PLEASE NOTE – This product is not sold with any of the Trims that are available. We are awaiting information from our suppliers. At this time only the fire can be purchased. 
Please take your time to look through the gallery images of this product as it contains the full breakdown of dimensions.
Providing your home with a stylish, modern feature that also boasts superb energy efficiency and heating performance. The Legend Ethos 750 Landscape hole-in-the-wall gas fireplace is a new model for 2014 and conforms to household requirements with low running costs and effective heating capabilities.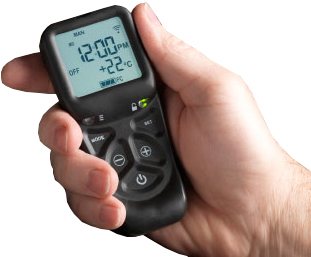 Available with a selection of trim options to suit all tastes, the Legend Ethos is a glass-fronted model with a choice of realistic logs or pebbles & driftwood fuel effects. It is operated from the comfort of your armchair with a highly advanced remote control system which is battery operated (AA) with no mains electricity connection required. The state-of-the-art remote control is touch sensitive and the fire also features a manual override.
Breaking the rules of the game with industry leading performance and efficiency, the new, glass-fronted Legend Ethos gas fire promises to define an era with its sensational looks and versatility. Rich and understandably opulent, with a rakishly sophisticated exterior, the Ethos Landscape is designed to be noticed and built to last.
This premium model is designed and manufactured in Britain to the highest standards. You have the option of choosing between a black or cream interior. It can be fitted into an existing chimney (Class 1) or a Class 2 prefabricated flue (5″) subject to adequate depth being available to accommodate the appliances 300mm inset depth.
One of the highest efficiency ratings of any fire of this type at an incredible 87% with impressive heat output up to 4.71kW.